Below you will find a list of special events I will be attending.  I hope to see you there!
Small Works 2018 Artists' Reception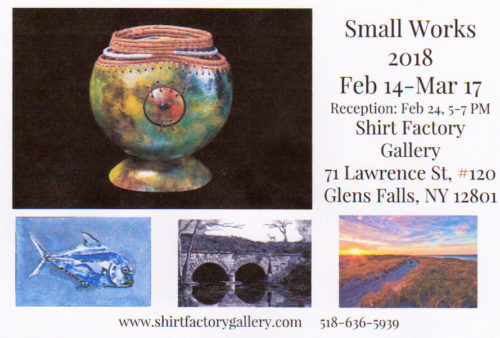 Two of my pieces have been accepted into this year's Small Works Show!
Join us for the Artists' Reception at the Shirt Factory Gallery
Saturday, February 24, 5 pm – 7 pm
Wings Falls Steamposium

 I will have a table in the marketplace at this sure to be fun Steampunk event
held at the Queensbury Hotel, in Glens Falls, NY
See you soon!
Keep an eye on my Calendar page to see when I'll be at local markets and festivals.